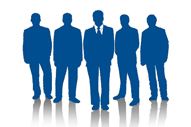 About Rolling Point…
Rolling Point Inc. is a leading IT and Staffing Bench-marking service provider company headquartered in Bay Area, California, USA,since 2005, specializing in comprehensive technology and people based solution and service with high customer satisfaction.
IT Services
Combining the deep knowledge of technology and business process and leveraging its disparate business model helps clients to unlock the potential bottleneck though integration and analysis. We maximize ROI on IT projects by delivering high quality services and best resources. The Rolling point team aspires to bridge the gap between business and technology by leveraging our knowledge and experience. Our Core services are Enterprise Resource Planning (ERP), Customer Relationship Management (CRM), Web-Based Application, E-Business Architecture and Solutions, Resource Management, IT Outsourcing, Mobile Applications, Custom Application Development and Support Services.
Our goal is to achieve global IT and Energy Benchmarking service leadership in providing value-added high quality IT solutions and resources to our clients in horizontal and vertical segments, by combining domain expertise, business challenges, process focus, technology skills, and a commitment to long-term client relationships. We always think global and act local to serve better.
Staffing Services
We pioneered the concept of professional staffing services. We recognize the necessity of expertise and process management in a rapidly changing economic scenario, so we incorporate speed, flexibility and accountability to our staffing process.
We are committed to mutual success.
Mission:
Save time, cost and provide best quality and value to our clients.
Achieving professional goals and helps in career satisfaction of our candidates.
Vision:
To be successful in our mission.
Seek clear and complete understanding of our client and candidate's challenges and preferences.
With these understanding we focus and ensure the mutual satisfaction of our clients and candidates and continue to drive our business growth.